Building a website's link profile involves a balance of various approaches from naturally earning them through quality content to deliberately reaching out and establishing beneficial relationships with other websites.
IA SEO's complete link building solution does not just include a wide range of positive link building methods but also employs a long-term strategy that integrates all other optimisation efforts.
Importance of Links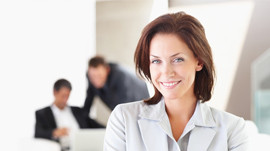 If you think of websites as venues or establishments, then links are the roads and lanes that enable the user to move from one place to another. They are the paths by which anyone who goes online is able to find what he or she needs, be it information, products or services.
There are generally two types of links: internal and external. Internal links refer to the connections between a website's several pages. One of their main functions is to help visitors navigate the whole site. External links are those that come from or lead to other websites, between the two types it is the external ones that have more weight in matters of search engine optimisation.
Every link that leads back to your site is a vote of support for your site. This is how search engines interpret external links. It is one of the more important factors that go into their algorithm computations when they index a site. Thus, with all other considerations equal, the more incoming links a site or webpage has, the more it is considered valuable or trustworthy.
Link Building and SEO
This is a major aspect of off site optimisation. When building a website's link profile, SEO companies plan meticulously and rely on extensive experience and testing. Search engines do not just check for the quantity of incoming links; they also evaluate the quality of the links.
Here is a brief summary of some of the more notable considerations:
How important is the site linking back to you?
Some sites have strongly established their popularity and importance more than others. In the context of link building, popular sites are valuable because links from them carry more weight. That value is not just defined in terms of popularity but also trustworthiness. Between a link from a government (.gov) or university (.edu) site and one from a yet obscure .com, it is the former that is going to earn your site more positive points.
Is their content relevant to yours?
Let us say your website is about reviewing the latest mobile gadgets. A backlink from a high profile online pet accessories store is not going to be as advantageous for your site as one from an authoritative tech blog. There is general popularity and then there is niche popularity. In some cases, the latter can carry more weight.
Are you located in a good neighbourhood?
The external links of a spam website most likely lead to and come from similar low quality sites. Search engines do not just evaluate the quality at the point of origin of each backlink but also sum them all up to create a picture of a site's "link neighbourhood". In other words it is important to be highly selective of the sites you plan to build links with.
Are you using the right anchor text?
Anchor texts go a long way to defining what a user expects to find at the end of a link. As much as possible keywords should be used for anchor texts. This is one of the more important factors that search engines use in evaluating the quality of an external link.
Here is Some Important Tools For You – Click Here