Any online marketing campaign must naturally consider a variety of avenues through which greater visibility can be achieved. As a premier SEO company with much experience in press release distribution, IA SEO can help you leverage on newsworthy content by getting it out there through the proper online channels.
Press release distribution and SEO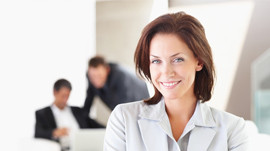 Distributing press releases has been a long-standing practice by SEO companies. Aside from the main purpose of pushing new information about your brand out into the public, it is one of several off site optimization tactics that can help build links and generate traffic.
PR sites allow organisations to post newsworthy content which necessarily contain links to particular landing pages on their site. It is such a relatively accessible way to garner backlinks and click through traffic that it has become quite over-used. With the search algorithm updates implemented by Google, SEO companies and site owners will have to be more judicious in their use of press release distribution.
On the online world, it is the search engines and social network sites that play the role of media outlets. Naturally you would want the most influential media to cover your news. As with any link building effort, quality outweighs quantity. Here are some guidelines formulated out of the new search landscape that the Panda and Penguin updates have created.
Avoid duplicate content.
It may be convenient to dispense the same PR article across several services but search engines are going to see this as duplicated content which is a major SEO transgression. This can be avoided by crafting various versions of the same news, each version at least 40% different from the others.
Be extremely conservative with links.
Press release distribution is a way to create backlinks but that does not mean putting 20 of them in one article. One or two will actually be adequate and your content also gets to sidestep the misfortune of being labelled as spam. Repetition is once again to be avoided in the anchor texts and links.
Use only quality sites.
Search engines look at your site's link neighbourhood – the total quality of all the external links. This means you have to be very careful about where you post your press releases. There are good and legitimate services out there that actually issue the PR articles through actual newswires. It would not hurt to check if a particular site has been banned or penalised.
Diversify the distribution.
PR websites are not the only places to submit your news articles. There is for example the technique of becoming a guest writer in a blog. Social signals are now an important factor in search engine optimisation. Social media and networking sites are thus good outlets to distribute press releases. In the long run, using different venues diversifies your link profile and this earns positive SEO points.