IA SEO's team of online marketing experts have been helping countless businesses leverage the power of the internet through the latest in above-board organic search engine optimisation solutions.
Routine upload of content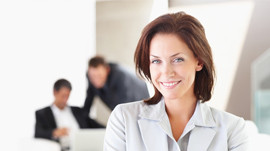 On page optimisation is an integral part of any organic SEO campaign. Like its name implies, it involves enhancing select components on web pages to ensure search visibility. Some on page optimisation measures include:
Putting in truly useful content with strategically positioned keywords is now more important than ever. Not only will the practice garner positive search engine rankings, but it will also encourage visitors to further click through and find other interesting content on the website.
Utilising tags – There are various on-site tags that can be used or modified to feature keywords, for instance. Ensuring appropriate codes are in place to allow access to search engine spiders is another technique.
Linking measures – Implementing above-board linking methods and making sure that they have the right frequency, keywords, and placement can spell a big difference to a website's visibility and credibility.
Benefits of on page optimisation
An essential component of an efficiently designed organic SEO campaign, on page optimisation can bring these advantages:
Accessibility – Optimising pages for the benefit of the search engines is crucial. Issues like appended URL strings can be taken care of to ensure the pages are easily found and indexed by search engines.
Highly usable content – The changes in the search engine algorithms has shifted the focus from uploading massive volumes of content to providing quality ones. This practice will ultimately benefit the end users and will help boost the enterprise's credibility as well.
Structured site – Optimising each page not only makes it more "crawl-able" for search engine spiders, but it encourages visitors to further click through the website as well.
Improved social media ranking – On page optimisation techniques such as selecting shorter and keyword-perfect URLs make the page easier to share on social media.
Let IA SEO help you
On page optimisation is a wholly technical methodology, something which we at IA SEO can competently deliver. We have been in the industry for years now and we know which tactics work and which get marked down by search engines. Partner with us and we will design a search engine optimisation campaign that will generate the best possible return on your investment in no time.