IA SEO is your partner for online success. From content management to conversion rate optimisation, we offer a host of Internet marketing services designed to bring about the online visibility you need to achieve your business goals. One SEO technique we specialise in that can help establish your site on the web is directory submission.
What are Web Directories?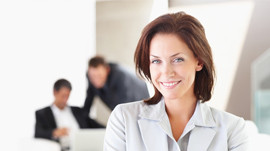 These are specialised sites that collect and organize links to other websites. Users go into these directory sites and search through categories and menus, instead of through keywords as is done in search engines.  Another important difference between a web directory and a search engine is that a directory's database is smaller because sites being submitted for inclusion in its listings are inspected and reviewed by humans.
Web directories vary in size. Most have a general scope and lay out a wide range of categories. Others choose niches and apply other delimitations based on language, region or even industry sectors. Shopping directories for example will likely only list online stores or e-commerce websites.
There are also different methods of submission and requirements. Free and paid submissions are the usual options. When a directory offers both, one of the main advantages of going for a paid account is that a site is speedily reviewed for listing. Instead of payment an alternative requirement may be placement of a reciprocal link (from listed website going to the directory). An affiliate link is another possible arrangement.
Directory Submission and SEO
Submitting your site for inclusion in a directory is part of off site SEO. It is a specific technique of link building. One of the factors that search engines look into when they index a site is the number and quality of incoming links from other sites. Web directories provide an opportunity for website owners to build such links and it is not uncommon practice to actually submit one site for listing in several directories.
Some Considerations
Site review and listing in web directories are done by human editors which may project a greater sense of reliability for users. In order to maximize this advantage, competitive SEO companies use the following guidelines to implement directory submission:
Ensure the web directory is reputable and is indexed and not banned or penalized by search engines.
Match the web directory's niche as closely as possible with that of the site. A typically good sign is when a simple search using targeted keywords pulls up a directory on the results page.
Set a realistic schedule of submissions that will gradually build a site's link profile.
Use varied keywords, titles and descriptions for every submission to create a more diverse link profile.
Take note that directory submission is just one of several off site SEO methods for promoting online visibility. Given the recent updates implemented by Google on their search algorithm, it is now more advantageous to use a well-balanced mix of link-building tactics. Executed properly directory, submission can be valuable thrust in your site's off site optimisation.