IA SEO is dedicated to help you build and grow your online presence. You can bank on our extensive experience and wide range of online marketing knowledge to successfully run campaigns that will boost your visibility and bring you closer to your target audience. One of the numerous tactics in our arsenal is forum link building.
Internet Forums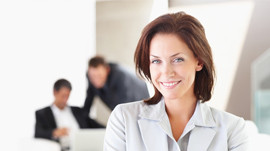 These are specialised websites that serve as a venue for discussions. People converse in forums by posting messages. In most cases these exchanges are open to the rest of the members of the forum and to the public. One must usually register and become a member of the forum site in order to join the discussions.
Internet forums build a type of online community as they usually centre on a particular area of knowledge or entertainment genre. They can also be classified in terms of regions or languages. Any central subject matter will do and it is this shared interest that typically prompts users to join the forum.
Discussions in such sites are usually structured into categories that deal with various aspects of the general topic. A gaming forum for example may have sub topics based on consoles and platforms – PC, MacOS, Xbox, etc. The whole set of user conversations are organised and mediated by administrators and moderators who set and enforce rules on what are acceptable language and content in the forum.
Forum Link Building and SEO
Forums present another huge opportunity for website owners to carry out off site search engine optimisation and establish backlinks. There is however a proper way to execute this particular link building tactic such that your website's reputation is enhanced.
The main point to consider here is that forums are a community of people who are likely knowledgeable or expert on the forum subject matter. Marketing in such a venue therefore requires initial establishment of trust and credibility with the other members. You will first need to contribute useful information before you can promote. Here are a few guidelines:
Join reputable forums of similar (or at least highly relevant) niche as your own.
Check that the forum has not been degraded by spam and other unscrupulous link building practices.
Actively participate and post substantial and useful messages.
Know and follow forum rules. Some may allow links in the posts while others restrict it in the profile signature.
When done correctly, forum link building can not only boost your sites link profile but increase the authority of your website.