IA SEO is a premier SEO company that's dedicated in helping you achieve maximum visibility online. We provide a whole range of on site SEO methods and one of them is crafting accurate and relevant titles and site descriptions for the various pages of your website.
Meta Tags and SEO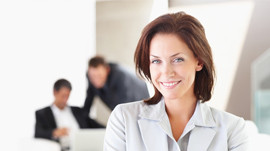 Meta tags are part of a webpage's HTML code and they are structured as name-value pairs. Any content or command placed in the value section of meta tags are not visible to visitors of your site but they are read by search engines and browsers.
One of the most typical contents placed inside a meta tag is site description – one or two short sentences that summarize what the webpage is all about. As you may know search engine results pages display the names of sites and "snippets" of text just below it which provide a little more information about the site. These short pieces are often derived from the description meta tag.
With accurate and concise site descriptions, you give users a better idea of what you're offering when your website's pages appear on search results. This in turn improves your chances for click-through traffic. Users don't always automatically choose the first one on the list. Some take time to peruse and judge which of the sites presented may most likely contain what they're looking for.
Webpage titles aren't part of meta tags. They actually have their own title tag. Since they appear prominently in search results they practically serve the same optimisation purposes as site descriptions. For both aspects the guiding principle is always accuracy and relevance. Here are some of the best practices for this particular on site optimisation:
As much as possible, craft titles and site descriptions for every page of your website.
Make the titles and descriptions unique and specific to the page. Don't use one boilerplate text across all the pages of your site.
Don't stuff titles and descriptions with keywords.
Be concise. Descriptions that run on are likely to get truncated in the results page.
Search engines don't automatically derive snippets from description meta tags. In the absence of one or when the description available is completely tangential to the user's search query, search engines will seek more relevant information within the webpage's main content. These components may not carry as much weight as other factors of optimisation. But that doesn't mean you should just leave it in the artificial hands of search engine web crawlers.