As a premier SEO company dedicated to helping you achieve online success, IA SEO intends to deliver complete service. When we say "complete", we mean doing every right, down to the smallest details and tasks. This includes website submissions.
Submitting websites to search engines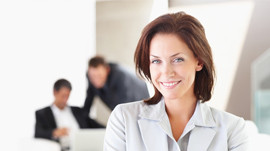 With the design, structure and content finalized and optimized for search engines, and the social media and link building plan ironed out, it is finally time to go live and launch your site. More often than not, manually submitting your site to the major search engines is not necessary. Once your site is up and running, Google, Bing and Yahoo will most assuredly find it and index it.
Website Submissions – Get Your Content on Search Engine
There are certain situations though which might call for deliberate website submission to search engines. Some examples would be:
When an existing page or even the entire site has been significantly redesigned
When new pages have been added to the site
A website is rarely static. In fact it should not be if it's really gaining traffic and conversion. If it so happens that major changes took place after the search engine bots (automated crawling and indexing programs) just finished their periodical sweep, then you'll likely need to go on to the website submission section of the search engines and input the new URLs.
One other aspect of your website that can be manually submitted to the search engines is its Sitemap. This is not really a requirement but doing so can lead to certain benefits. As the name implies, this is basically a list of all the pages of your site. Providing search engines with this schematic will help their bots thoroughly crawl all the sections of your website.
Sitemaps are also an opportunity to provide search engines with more descriptive metadata about the pages of your site. Information such as running time, genre or licenses of the various digital media on your site can be included in the Sitemap for example.